We are professional manufacturer of medical disposables syringe equipment,our machine can make different medical item.including disposable syringe,needle cover,syringe box,syringe packaging,etc.Our products are widely used in hospitals,pharmacies,blood banks,biotechnology companies,research institutes,medical institutions, etc.We have been working hard to provide high quality products and service to customers all over the world.If you need any help about our products,please feel free to contact us anytime.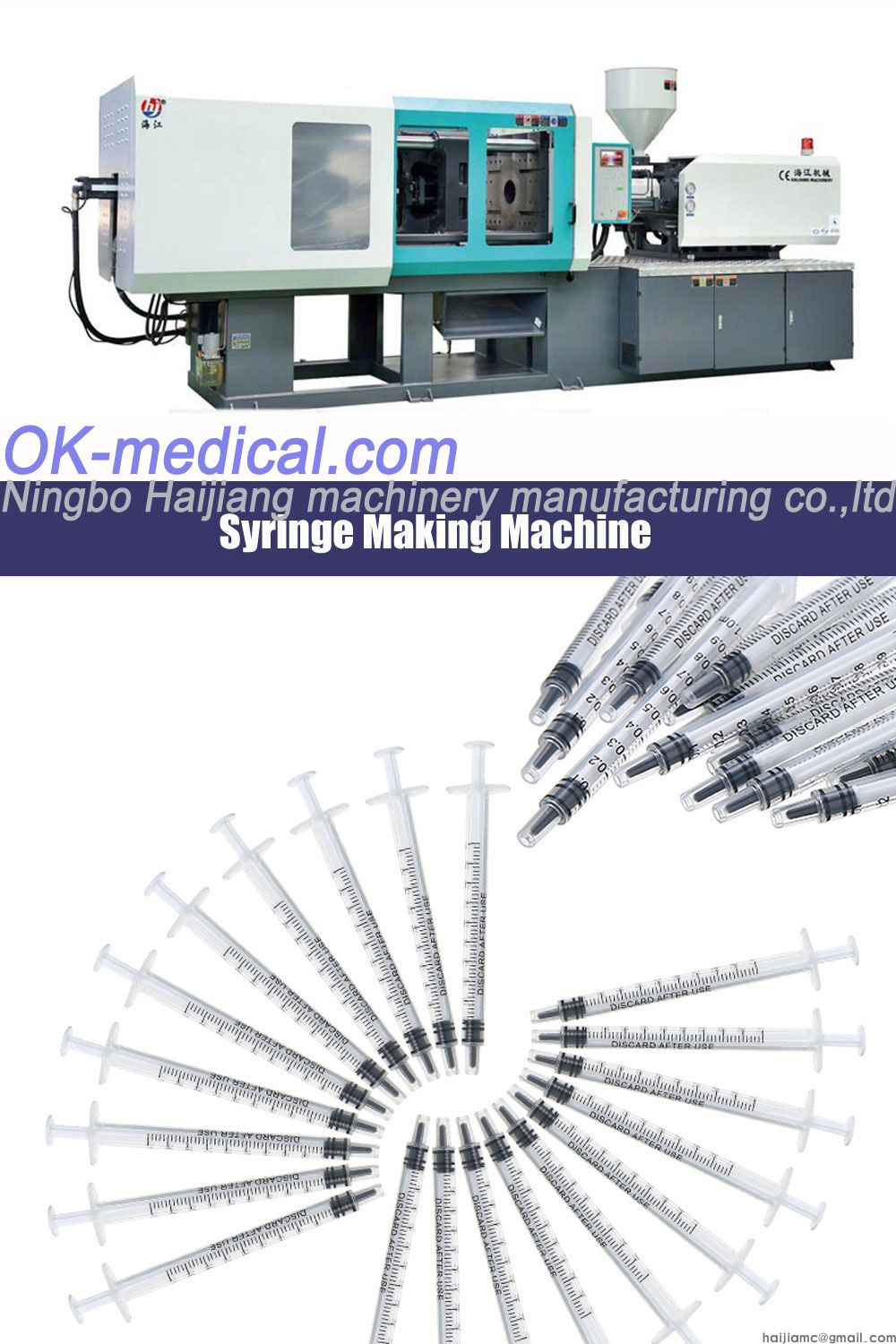 The syringe manufacturing line includes injection molding machine plastic; medical syringe mold; syringe assembly machine; syringe barrel printing machine; syringe packing machine; and ethylene oxide sterilization machine.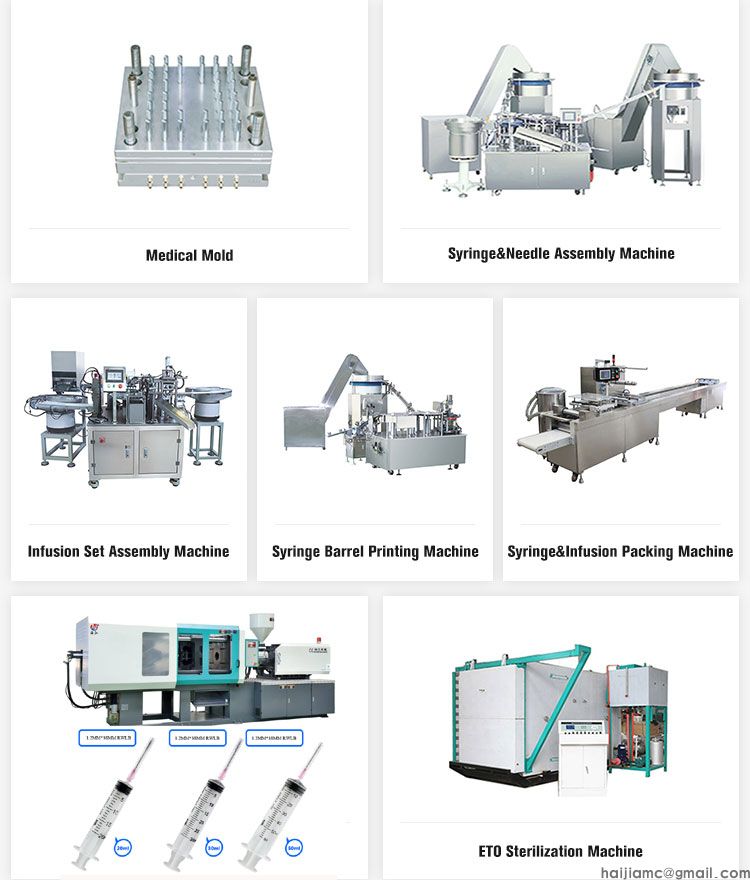 The feature of disposable syringe made from our syringe manufacturing line: There are lots of disposable syringe made in the world. We are one of the best supplier for you choosing. Welcome you sending inquiry for disposable syringe machine price. We will send quotation to you within 24 hours.
1.We can offer price for disposable syringe mould to you too.
2. Excellent slidable performance: Conical lock fittings with 8% confirm with international standards.
3. Strong graduation ink adhesive forces, friction resistance, not easy to fall off.
4. Universal fit: Conical lock fittigs with 6% confirm with internationa standards, can be used witn any products with 6% conical locks fittings.
5. Clearly observe solution and bubble with transparent barrel.
6. Push button of plung with skidproof structure.7.